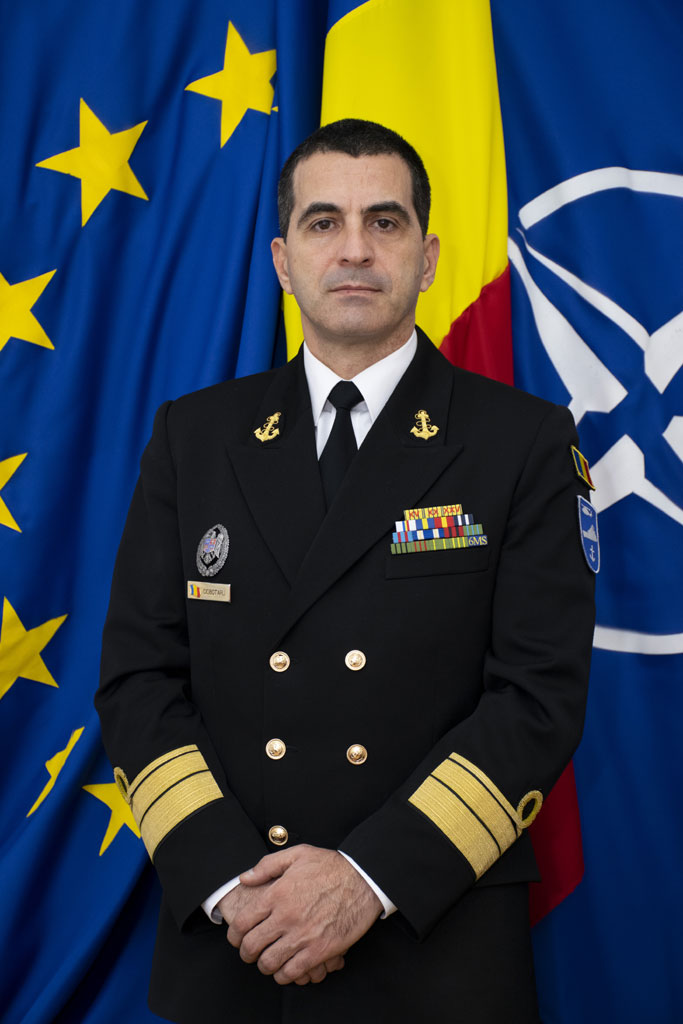 243rd Radio Electronic Surveillance Brigade Commander

Captain(N)
Marian Ciobotaru
Captain (Navy) Marian Ciobotaru, Romanian Navy, was born in Galați, Romania in 1972 and is a 1995 graduate of the Romanian Naval Academy.

After his graduation he served in a broad range of sea and ashore operational assignments as Communications Officer, Weapon Engineering Officer, Executive Officer, Commanding Officer in several minesweepers, frigates and Operations Officer in MCM Squadron and Romanian Navy HQ.

His command tours include the frigate RNS Regina Maria. Ashore he served as the Head of Operations and Capabilities Planning Department, Romanian Navy HQ.

CAPT Ciobotaru was deployed with frigates in multiple operations and exercises, among which NATO's Operation Active Endeavor in the Mediterranean Sea and Standing NATO Maritime Group 2 (SNMG2) in the Black Sea.

He has attended a number of military schools and courses among which the Romanian Naval Staff College (National Defense University, 2011) and the U.S. Naval Command College (U.S. Naval War College, 2021).

He assumed 243rd Radio Electronic Surveillance Brigade Commander duties on September 2021.

He has been honored with respective national (General Staff, Navy, Air Force, Communications emblems of honor) and NATO (Article 5 medal) medals and decorations.

Captain Ciobotaru holds a graduate "Diploma in economy" from Constanta University of Economics and Business and speaks English and French.

He is married and has a daughter.