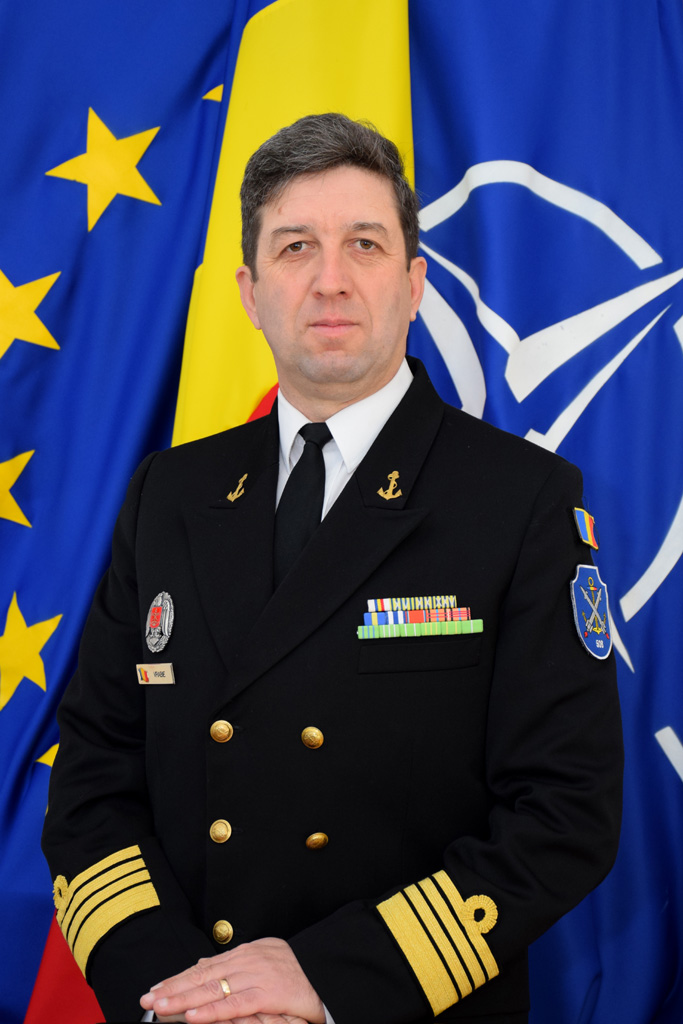 Commander of 508 Coastal Missile Squadron

Captain
Vasile Vrabie
(2017 -)
Captain Vasile Vrabie was born on 19th of November in Rediu, Neamț county.

He graduated from the Navy Military High Schol Constanța, and between 1992-1997 he followed the courses of the "Mircea cel Bătrân" Naval Academy, Faculty of Navigation. After graduating from the Naval Academy, he was appointed navy officer on board of Minesweeper no. 14 and Corvette 262. Starting from 2003, he worked in different branches at Navy Operational Headquarters and Fleet Headquarters.

His professional development began with the NATO radiocommunication course and was followed by the "Use in combat of navy units" course. Between 2010-2011 he followed the courses of Navy Interarms Leadership master at "Carol I" National Defence University, Bucharest. In 2012 he was appointed chief of staff at Helicopter Squadron.

In 2016 he followed a course in leadership of information activities for defence organized by the Faculty of Defence and Security from "Carol I" National Defence University.

By order of the national defence minister, on 15th of September 2017 he was appointed commander of 508 Coastal Missile Squadron.

As a sign of appreciation for his professionalism and for the remarkable results achieved during his career, he was awarded the following orders and medals: "The Military Virtue" Order – Knight, the "In Service of the Romanian Army" Medal of Honor, the Honorific Insignia "Service in the Armed Forces" for his 15 and 20 years of activity.